In the mood for some cool science fiction stories, but don't have time to sit down and read?  Now you can listen to 18 scifi shockers in my new audiobook, Scifi Motherlode.  Check it out here on Amazon and here on Audible, with an Apple edition coming soon on iTunes.  Feast your eyes on this lovely, spaced out cover: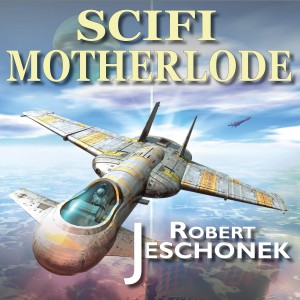 Scifi Motherlode brings you over 12 hours of listening pleasure, read by one of the top narrators in the field, Bill Lord.  Trust me, when you hear this guy perform, you'll know instantly that you're listening to one of the greats.
This audiobook includes the following 18 stories by yours truly, every one a science fiction tale with my typical twists and craziness:
The Greatest Serial Killer in the Universe
The Love Quest of Smidgen the Snack Cake
Playing Doctor
Serial Killer vs. E-Merica
My Cannibal Lover
Zinzizinzizinzic
One Awake in All the World
Give the Hippo What He Wants
Teacher of the Century
Off the Face of the Earth
Something Borrowed, Something Doomed
The Cross-Dressing Cosmic Cortez Rubs Off
Star Sex
Messiah 2.0
Lenin of the Stars
The Shrooms of Benares
Beware the Black Battlenaut
Killer Bod
I hope you'll order a copy of this brand-new audiobook and spread the word to other science fiction readers that it's available in a galaxy near you (and them).

Send to Kindle